Anatolie Kebab
Restaurant,
Fast Food
in Josselin
© Office de tourisme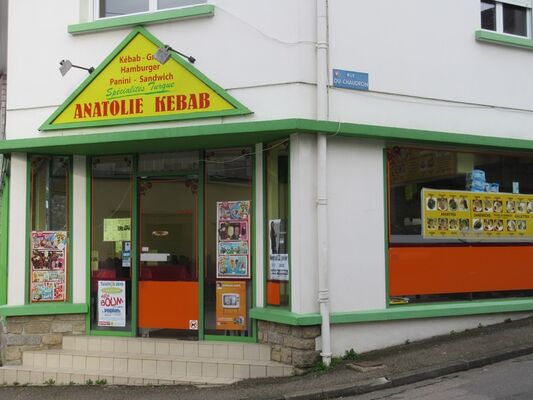 © Office de tourisme
Located near the historic centre of Josselin, Anatolie Kebab offers fast food. You can eat kebabs, tacos, sandwiches, grills, salads and even Turkish pizza, the "lahmacun". Open Tuesday to Sunday from 11:30am to 2pm and from 6pm to 10:30pm.
Capacity

People :

30 place setting

Spoken languages
© Office de tourisme
© Office de tourisme