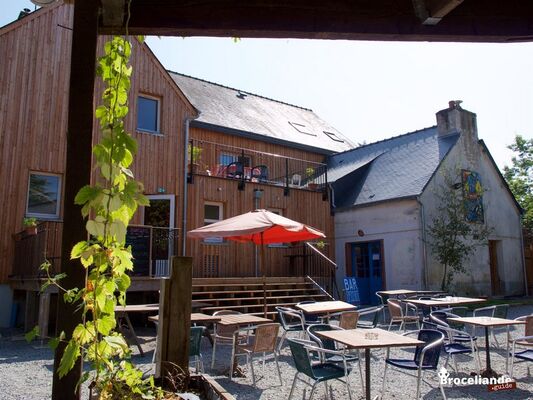 ©Broceliande.guide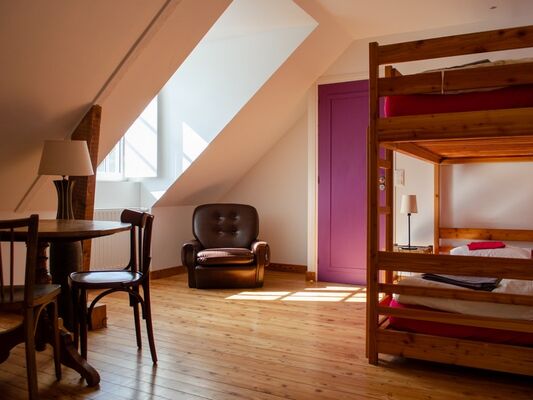 Sandrine Bertier
©Brocéliande.guide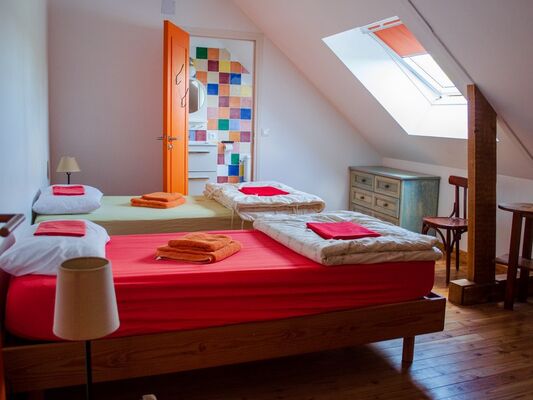 Sandrine Bertier
©Brocéliande.guide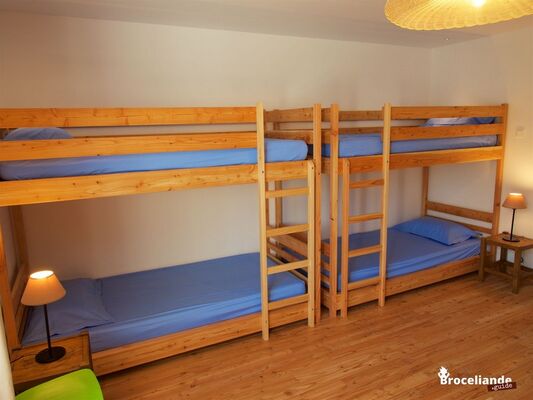 ©Brocéliande.guide
©Broceliande.guide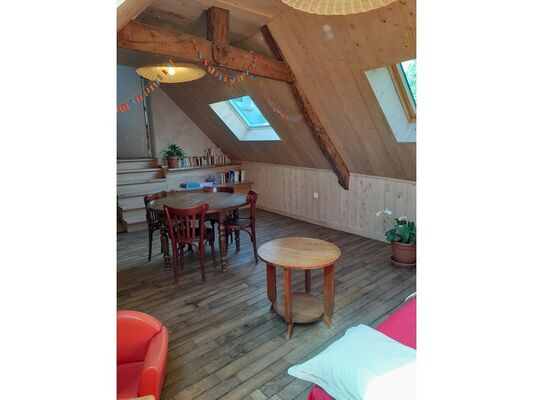 Le Champ Commun
© Le Champ Commun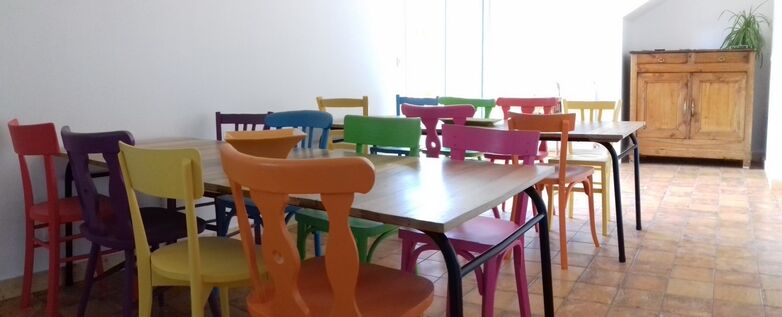 © Le Champ Commun
In an authentic and friendly atmosphere, the Auberge du Champ Commun welcomes you to the gates of Brocéliande. Whether you are a group on a holiday, an overnight hiker or a family or friend on a short stay, you will find the right formula here.
The Auberge has been designed as a place to meet and share experiences.
You will also find a grocery shop (Le Garde-Manger), a bar-cafe-concert (L'Estaminet), a restaurant (La Cantine), a microbrewery and a private activity room.
Capacity

Accommodation :

25 Person(s)

Accommodation :

7 Bedroom(s)

Spoken languages
Activities

Water sports and activities
Bathing
Horse-riding
Forest
Golf
Bicycle hire
Fishing
Public swimming pool

Unsupervised beach
Windsurfing
Hiking
Hiking trail
Aerial sports
Tennis
Sailing

Amenities

Internet access
Baby's highchair
Kitchen available
Sheets and linen included
Oven

Shared washing machine
Dishwasher
Baby equipment
Shared clothes dryer
WIFI

Equipment

Services

Disabled facilities and reception
Bar
Bike shed

Linen hire
Cleaning/housekeeping
Meeting room
Night (in gîte, accommodation, groups)

18 €
Night (in gîte, accommodation, groups)

From 18 €

From 425 €

From 2100 €
Openings

All year 2023

All year 2024
©Broceliande.guide

©Brocéliande.guide

©Brocéliande.guide

©Broceliande.guide

© Le Champ Commun
Sandrine Bertier

Sandrine Bertier

©Brocéliande.guide

Le Champ Commun

© Le Champ Commun