Espace Zen
Cultural activity,
Sculpture
in Josselin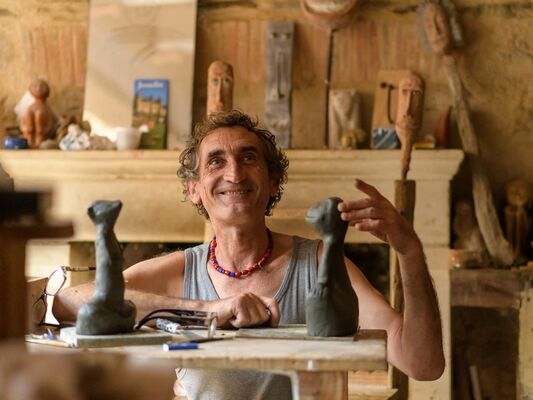 © E. Berthier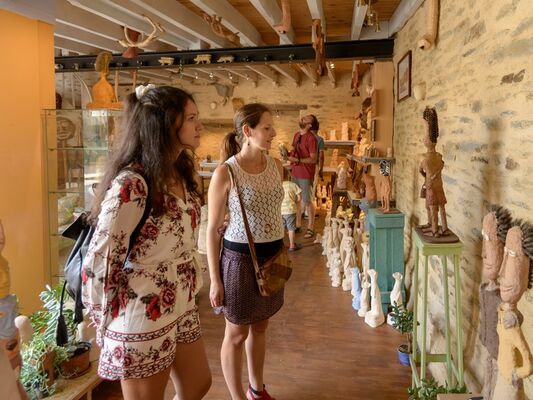 © E. Berthier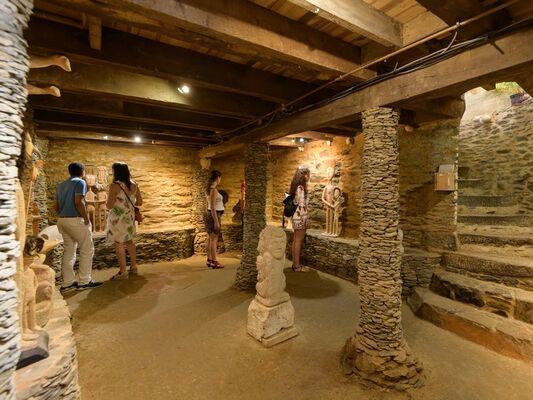 © E. Berthier
According to his desires, Henri-Pierre Thouzeau handles stone, clay, lime, papier-mâché or cob. This unprecedented talent for sculpture allows him to create curious sculptures, the most famous of which is the Potâme!
He works with all types of materials, from paper mache objects to cement sculptures for gardens.
The workshop is open from Monday to Saturday in July and August. In spring and autumn, open on weekends only.
Services

Disabled facilities and reception
Openings

From

January 1, 2023

until

September 19, 2023
© E. Berthier

© E. Berthier
© E. Berthier