Le Self
Hotel-restaurant,
Brasserie,
Traditional cuisine
in Bédée
Opening hours and services not guaranteed
© Michel Renac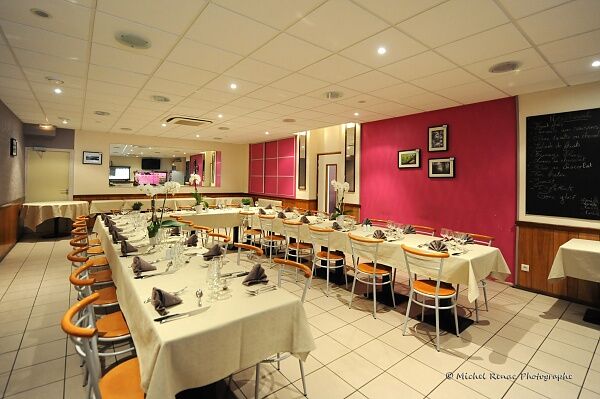 © Michel Renac
© Michel Renac
© Hôtel.com
Whether you need to eat or you want to take a break Le self opens you its doors in the heart of Bédée.
One menu available, at € 10 (buffet of starters, three choices of warm meals, cheese board, desserts).
Convivial atmosphere, TV screen to see the news, football games or films.
Bar, terrace, WI FI, accommodation on the scene with l'Hôtel.Com.
Environment

In the town centre

Close to shops

Capacity

People :

70 place setting

Spoken languages
Equipment

Services

Disabled facilities and reception
Animals accepted
Opening hours and services not guaranteed
© Michel Renac

© Michel Renac
© Michel Renac

© Hôtel.com