Sentier des Demoiselles - Vallée de la Vaunoise
Cultural activity,
Flora and fauna,
Sports activities,
Hiking
in Pleumeleuc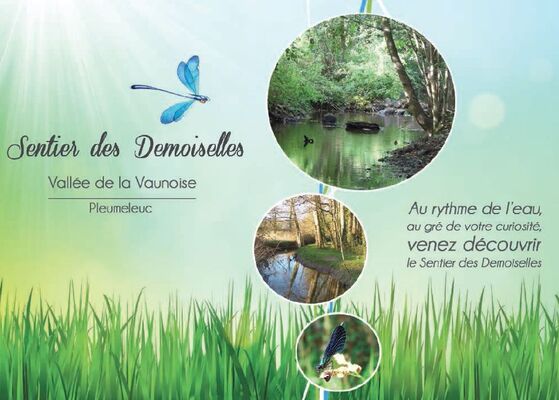 © Mairie de Pleumeleuc
It can be collected free of charge from the Pleumeleuc town hall and the tourist office at Lac de Trémelin or downloaded from www.lacdetremelin.com. The demoiselles trail is also a discovery trail equipped with information desks on the local heritage. It takes its name from a common insect similar to the dragonfly: the damselfly.