Opening hours and services not guaranteed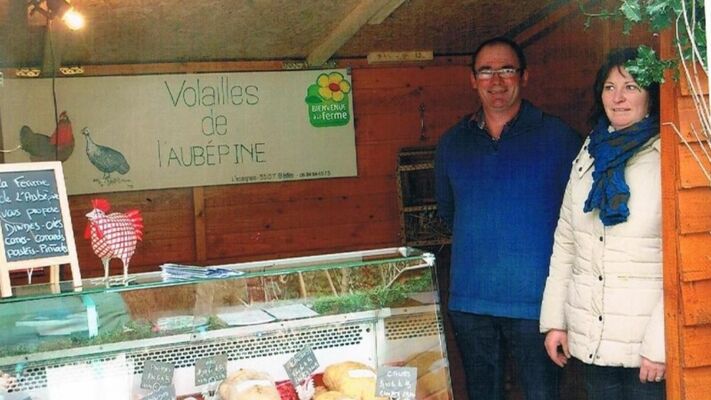 Ferme-de-l-Aubepine--2-
Ferme de l'Aubépine
Ferme de l'Aubépine
Bienvenue à la ferme
La ferme de l'Aubépine offers you poultry from the farm the whole year.
The poultry is guaranteed to be raised outside and fed with cereals produced in the farm, and without GMOs. (chicken, guinea fowl).
The farm also offers boxes of 12 kg of beef and 8 kg milk fed calves, vacuum packed.
The sales are made on the market of Montfort on Saturday mornings.
Ferme-de-l-Aubepine--2-

Ferme de l'Aubépine
Ferme de l'Aubépine

Bienvenue à la ferme