Le Chêne à Guillotin, millénaire !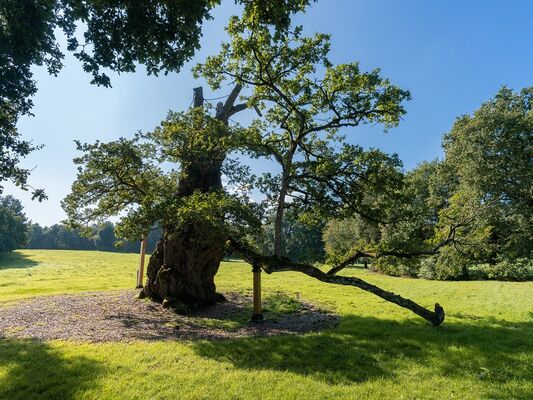 © Mathieu Rivrin
© OT Ploermel Communauté
© Mathieu Rivrin
It is said to be 1000 years old...

Remarkable for its size (nearly 10m in circumference), this pedunculate oak is the most spectacular of the large trees in the Brocéliande forest. The ancestor has been hollow for centuries.
Its name comes from Abbé Guillotin, a priest who took refuge in it at the end of the 18th century.

- Free visit -
Guided tours and storytelling available for groups on reservation.
Services

Disabled facilities and reception
© Mathieu Rivrin

© Mathieu Rivrin
© OT Ploermel Communauté